CONTEXT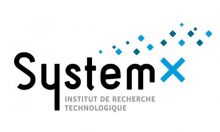 How to collaboratively define an AI platform with partners and align them on technical and scientific ambitions and program structure while ensuring a final formal agreement of each partners on resources and financial involvement ?
CESAMES' SUPPORT
• Consulting: Scoping at platform and program level,
• Socio-dynamics: Alignment of each partner to converge on a common solution,
• Architecture: Design of consistent AI platform architecture.
OUR APPROACH
Here are the 3 main phases that we followed:
CREATED VALUE
A global alignment of whole partners on an AI platform and on the associated program:
14 industrial firms, governmental institutions and academical institutions aligned on product and program perimeter and structure,
45 M€ allocated to the program through a dedicated financial and legal structure,
An agile governance to ensure leverage of deliveries value,
Premises of the consortium agreement to speed up program subsidizing.
Yannick BONHOMME
"One of the things I like about the CESAMES methodology is that it allows people to converge on a common vision of the innovation to be developed. This vision gathers people from different organizations and industrial sectors. CESAMES methodology improves collective intelligence!"
Head of Valorization – IRT SystemX