CONTEXT
Automotive ADAS. Case of an automotive equipment manufacturing company.
Needs:
How to deliver a successful preliminary design (RFQ step) of the Driver Monitoring Sytem Platform, and deduce the architecture process to be propagated in order to improve the efficiency within the team of the system architect in a SPICE oriented context?
OUR APPROACH
The customer context led CESAMES to focus on 3 kinds of support:
Architecture: Coaching of the architect on the overall DMS architecture;
Socio-dynamics: On boarding of all disciplines including product line;
Consulting: Recommendations for further improvements of the architecture processes.
Here are the 3 main phases that we followed: (for obvious privacy reasons we have blurred the graphics)
1. Define at the right level with the architect the system architecture and involve disciplines to achieve convergence on the Platform architecture for further instantiation on RFQ.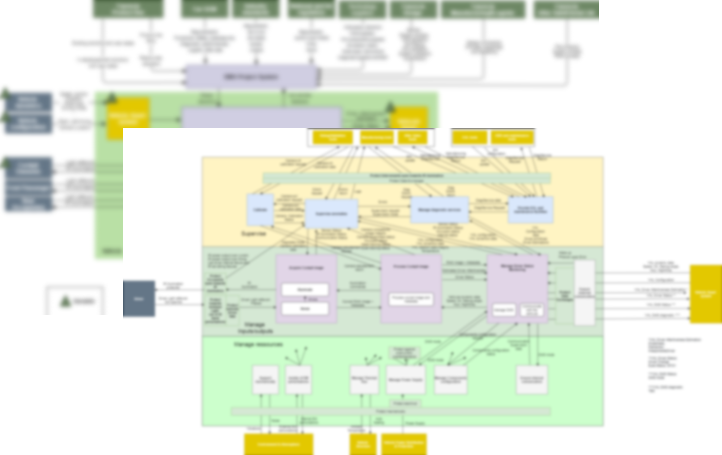 2.  Organise collaboration to challenge the architecture and collectively prioritize the use cases using value versus risk evaluation in an innovative and safety-oriented context.


3.  Share internally (with R&D, Product Line, Technical leaders) the strengths and weaknesses of the as-is development processes observed during the definition of the architecture and collectively define an efficient way to implement system architecture.

CREATED VALUE
The basis for a formalized, consistent and shared architecture process to better take into account complex ADAS automotive constraints ad stake:
Early involvement of the system in design activities and implementation of black box analysis to create value-driven architectures instead of technology oriented solutions;
Implementation of new architectural views to foster collaboration and convergence between system & disciplines;
Sharing of the as-is situation and convergence on an action plan to be put in place to enhance overall conception processes efficiency.