CONTEXT
Deployment of systems engineering. Case of a french electric utility company.
Project context: 
Beyond cooperation, difficulties in collaborating and synchronizing between business lines / entities.

Inhomogeneous practice

s

and needs to be improved on the Verification and Validation aspects.

Roles and responsibilities

are unclear.
A lack of

control of requirements

that makes it

difficult to capitalize/reuse activities

transversal to the product.

OUR APPROACH
Here are the 3 main phases that we followed: (for obvious privacy reasons we have blurred the graphics)
1. A systemic decomposition of the "Nuclear Power Plant" by levels (reference PBS) that guides design activities.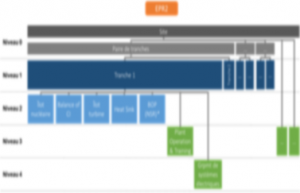 2.  An overall vision of design & project processes, with well defined interfaces and a structuration by level of roles, deliverables….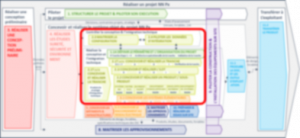 3.  Roles & Responsabilities are defined for each level.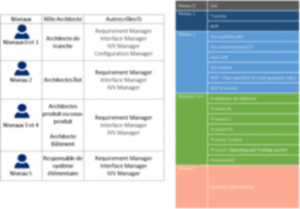 Deployment on key pilot projects: SMR (Small Modular Reactor), KSA (Kingdom of Saudi Arabia);
Expected benefits:
Decrease in the number of corrective actions: -30% on Milestone 3
Avoid rework between milestone 3 and 4: -5,5M€