CONTEXT
World leader in the digital transformation of energy management and automation in homes, buildings, data centers, infrastructure and industries.
Customer needs:
Strong presence on products as well as complex solutions for key segments,
… but issues understanding customer needs, mastering complexity, which results in costs overrun, low margins.
OUR APPROACH
Here are the 3 main phases that we followed: (for obvious privacy reasons we have blurred the graphics)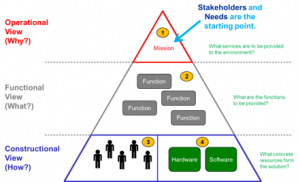 2.  Coaching of architects on > 250 projects since 2013 by CESAMES experts to deploy the methodology.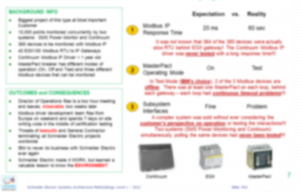 3. The CESAM Framework is deployed in > 15 countries (Australia, China, USA, India, France, Germany, Italia, Argentina, Indonesia, …) and on all segments (Healthcare, Water, Data centers, …).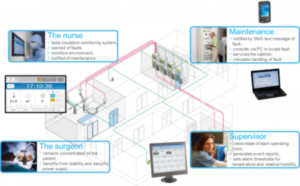 "Helped to design a platform to push reuse of Solutions which should provide better margins";
"It helps reduce 3-5% of operational, implementation and logistic costs".