EXCELLENCE
It is our primary value. It is anchored in our name: CESAMES meaning Center of Excellence on Systems Architecture, Management, Economy and Strategy. Commitment, throughness, integrity and expertise are all the qualities that makes CESAMES a reference in its field and our teams trustworthy resources for our clients.
PRAGMATISM
We bring a high added value to our customers by being objective and knowing how to adapt to each project. We never impose. We help companies and their teams to change their way of thinking, seeing and doing things on their own while, always respecting their history.
SHARING
Collaboration is in CESAMES' DNA. Being collectively agile by systematically sharing information and issues, innovating in a proactive and collaborative way and listening to our customers are essential behaviors to carry out all of our missions.
DEVELOPMENT
CESAMES aims at developing it's collaborators' skills and making their clients grow. Our ambition for each project is to improve the skills of the organizations and teams with whome we are working in order to reach business and technical goals that you have set for yourself.
A responsible consulting firm
CSR APPROACH
CESAMES is committed to and works on a daily basis to take better account of social and environmental issues in its decision-making and activities, by advocating transparent and ethical behaviour. This strong desire is formalised by a CSR commitment charter involving all employees with strong support from the management team. The systemic approach (which is holistic and starts from the need) and the collaborative methods, both necessary to understand and respond to current and future societal challenges, constitute the DNA of CESAMES and the core business of all its Architects.
OBJECTIVES
Our objectives are simple: to minimise our negative externalities and maximise the well-being of our employees. These reflect our CSR vision, which is based on three pillars:
• employee well-being,
• environmental footprint
• and social and ethical impact.
Our CSR processes permeate the entire organisation, from bid to completion, with key indicators to measure performance.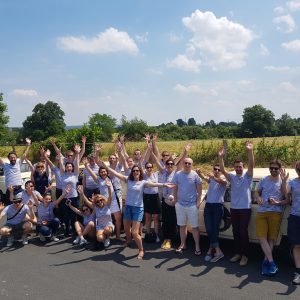 EMPLOYEE WELL-BEING
Numerous initiatives have been taken to guarantee and improve the well-being of employees: awareness of ergonomics at the workstation, participative innovation, bi-annual anonymous survey of employees on their well-being, significant time devoted to training, promotion of teleworking, organisation of regular seminars.
ENVIRONMENTAL FOOTPRINT
We strive to reduce our environmental footprint in several ways. First of all, by applying the following small everyday gestures: reducing printing and waste in general, carrying out selective sorting, using non-disposable crockery, etc. Secondly, we reduce our business trips to the strict minimum and prefer to travel by train when the journey time is less than 3.5 hours. Finally, a charter of good environmental practices capitalises on all the rules and practices in force so that employees can easily know and apply them. In addition to working on our environmental footprint, we make our clients aware of theirs, particularly by considering the interactions of their systems and organisations with the natural environment.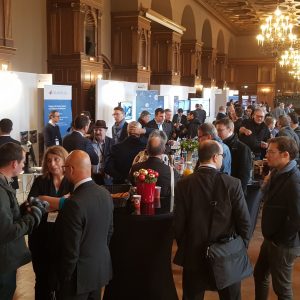 SOCIAL AND ETHICAL IMPACT
We place a high priority respecting clear ethical standards, putting the client's interest above our own, while observing strict confidentiality to maintain an essential bond of trust. We select our suppliers according to their CSR impact and only very exceptionally do we use short term contracts. A code of ethics describes our approach. Finally, in order to share our best practices and to share our systemic expertise, we lead a community of system architects by organising events and working groups.