CESAMES boosts your project teams thanks to highly operational system architecture expertise
CESAMES works within your project teams by delegating an operational system architect on site. This architect, 100% dedicated for the entire duration of the project, is himself managed by a referent senior system architect who guarantees the project an optimal production, pragmatic, "just necessary" and generating measurable progress.
Double operational expertise
As part of our interventions, our posture is radically turned towards the creation of operational added value around the control of complex systems: we produce measurable results! Among the immediate benefits, we note: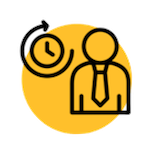 Flexibility
Your project team is enriched with an expert who is immediately productive, at the right time, 100% dedicated to the team and for the entire duration necessary for the development of the project.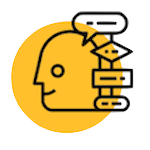 Expertise
You strengthen your project team with a rare double expertise, highly sought after and highly qualified in system architecture: operational and methodological.
Experience
You immediately benefit from the model-based system architecture approach: the CESAM method, an architectural framework inherited from years of experimentation by major industrial players.
An operational methodological framework
Our interventions are based on a unique system architecture framework developed since 2010 in close interaction with major industrial players. CESAM [CESAMES Systems Architecting Method] is a framework of architecture and methodological practices intended for system architects, engineers and designers, with the aim of helping them to better master the complex integrated systems on which they work on a daily basis.
Four specificities make it a unique tool for companies:
CESAM has a mathematical foundation that allows for a shared and rigorous understanding of all the architectural concepts it presents → real and effective understanding between the different stakeholders involved in the design of a system.
On this basis, the architectural vision proposed by CESAM represents the "just necessary" to model any integrated system → this guarantees the completeness of a system model developed according to the CESAM method while ensuring that there is no unnecessary modeling work done.
CESAM is easy to make operational by system architects but also by system modelers → CESAM has already proven itself on many types of systems in various sectors of activity (aeronautics, automotive, defense and security, energy, transport…).
The CESAM architecture framework, thanks to its fair level of abstraction, can be implemented and used with all systems modeling software tools on the market (Cameo Systems Modeler, Enterprise Architect, Capella).
Our offer combines the support of the project's system architecture by an operational architect (in the field, immediately productive) supported by a senior referent architect who manages and directly contributes to the methodological orientation.
— Within your project team, our operational architect fully plays the role of system architect and produces the deliverables necessary for the project (engineering / management of requirements and interfaces).
— In the back office, by your side as soon as necessary and during major project milestones, our senior referent architect controls and guarantees the quality of the works, methods and deliverables produced by the operational architect and provides methodological support.
01
Consulting
The key to a successful organizational transformation is the ability to mobilize the actors of this transformation. The support provided by CESAMES is structured to allow each hierarchical level to be engaged, one by one, on the direction, principles and modalities of the transformation to be implemented.
03
Coaching
Supporting you to maximize your ability to succeed in your project. Project coaching alternates flexible half-day work & coaching sessions. This device makes it possible to help a project team, or an individual to put together an Enterprise Architecture or System Architecture file in order to succeed in the design and development phase of a complex industrial product or of a transformation of organization.
04
Training
CESAMES training courses teach you to master the complexity of your projects during the design and development phase. Our goal: get you up and running quickly! Through a complete offer of introductory, in-depth and specialization training, which is part of a certification course of skills development, CESAMES Academy is your best ally for developing your knowledge and your systems expertise.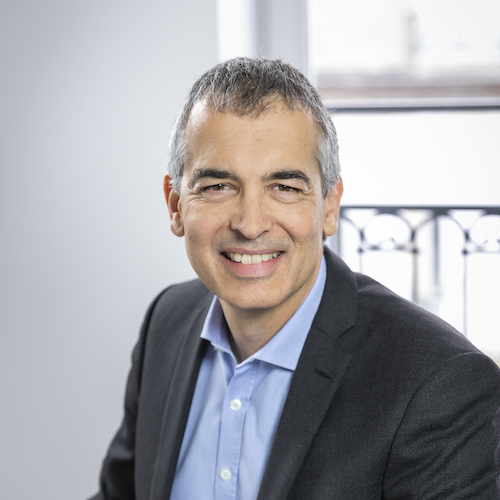 Yann Decré
CEO - Chief systems architect