CESAMES SUPPORTS MAJOR ACCOUNTS AND PROJECT TEAMS
IN THEIR ORGANIZATIONAL TRANSFORMATIONS.
CESAMES is a leading consulting and architecture firm specializing in the mastering of complex systems (industrial products, information systems, organizations), by supporting major French and European manufacturers, to guarantee control, optimization and governance of these systems at all stages of their life cycle: innovation, engineering / design, manufacturing, operation, maintenance.
Creation of operational added value
As part of our consulting missions, our posture is radically turned towards the creation of operational added value around the control of complex systems: we produce measurable results!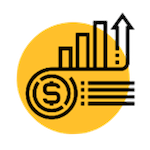 Increase in value / cost ratio (X2)
Reduction of NRC and RC engineering costs (-15 to -30% at constant scope)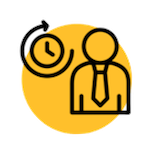 Lead time reduction (-15 to -30% at constant scope)
Increase in the rate of risks detected and mitigated in the upstream phase (> 90%)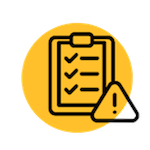 Drastic reduction in derogations and non-conformities (÷ 2)
"A TRANSFORMATION DOES NOT HAPPEN BY CHANCE. IT REQUIRES THE COMMITMENT OF THE FIELD AND THE SPONSORSHIP OF THE MANAGEMENT! "
Your project will be successful if you manage to mobilize all the players of the transformation by guaranteeing not to lose anyone along the way!
The support provided by CESAMES is structured to enable each hierarchical level to be engaged, one by one, on the direction, principles and modalities of the transformation to be implemented.
Concretely, the transformation support for CESAMES means:
Avoiding a classic approach, where internal or external experts define a business target – a "target operating model" – which the actors in the field must then implement. This approach has no chance of leading to a major transformation.
Ensuring that the target operating model is first that of the field business actors impacted by the transformation project, i.e. those who will implement this new model operationally. This requires co-construction work with players in the field so that they understand the logic of the new model and take ownership of its conclusions.
Supporting and facilitating co-construction by "not doing it in the place of" but by helping the key players to converge towards a shared vision of their target operating model and by defining the action plan of each to concretely implement this target vision.
Our support methods are always built around a package tailored exactly to your long-term value creation need but also through phased missions: sketches, framing, architectural support around products and product lines, support for transformations System engineering of product and manufacturing R&D, support for Agility transformations Iterative and collaborative system of engineering projects, convergence and multi-partner animation of innovation projects.
02
Operations
By delegating your system architecture to CESAMES, you strengthen your project team with a dual operational and methodological expertise. Your team is made up of an immediately productive expert while benefiting from the model-based system architecture approach, the result of years of experimentation by major industrial players: the CESAM method.
03
Coaching
Supporting you to maximize your ability to succeed in your project. Project coaching alternates flexible half-day work & coaching sessions. This device makes it possible to help a project team, or an individual to put together an Enterprise Architecture or System Architecture file in order to succeed in the design and development phase of a complex industrial product or of a transformation of organization.
04
Training
CESAMES training courses teach you to master the complexity of your projects during the design and development phase. Our goal: get you up and running quickly! Through a complete offer of introductory, in-depth and specialization training, which is part of a certification course of skills development, CESAMES Academy is your best ally for developing your knowledge and your systems expertise.